Director of Ground Freezing, Moretrench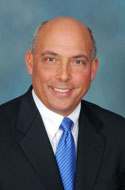 Develops business opportunities with respect to geotechnical construction, including dewatering, grouting, earth support, minipiles, and ground freezing.
Manages Midwest operations including reviewing all design and laboratory testing programs related to remediation and underground construction projects.
Routinely provides on-site project management and quality control programs.
Specializes in ground freezing for soil remediation and excavation purposes with key projects in the Midwest, East Coast, and Canada.
Professional Experience:
| Company | Location | Position | Term |
| --- | --- | --- | --- |
| MORETRENCH | Rockaway, NJ | Director of Ground Freezing | 2010-Present |
| LAYNE CHRISTENSEN | Port Washington, WI | Director of Engineering | 1992-2010 |
| DAMES AND MOORE | Chicago, Illinois | Senior Engineer | 1990-1992 |
| GKN HAYWARD BAKER | Odenton, Maryland | Geotechnical Engineer | 1988-1990 |
| GEOCENTRIC-GEOFREEZE | Lorton, Virginia | Vice President | 1985-1988 |
Selected Ground Freezing Projects:
Russia Wharf Tunnel: Boston, MA
Designed and supervised installation of a ground freezing system under historic buildings in downtown Boston to preserve the ground stabilization during tunnel construction.
Verglas Crown Pillar Excavation: Rouyn-Noranda, Quebec, Canada
Designed and supervised the largest structural excavation using ground freezing as a method of ground stabilization. The completed excavation had a diameter of 220 feet and extended 125 feet deep into the crown pillar of an existing zinc and nickel mine.
Aquarius Gold Mine: Timmins, Ontario, Canada
For groundwater control, designed and supervised the construction of a frozen earth wall around the 3.5 km perimeter of an open pit mine. On-site freeze plants were designed to provide ground stabilization for eight years during excavation.
Harbor Siphons: Milwaukee, WI
Two 15-foot diameter rock tunnels were constructed for the Milwaukee Metropolitan Sewerage District to correct deficiencies in the system. Grouting was performed before ground freezing was used during the excavation of two drop shafts and one riser shaft. Designed and supervised the rock grouting plan and ground stabilization system.
Publications:
Air Force Engineering Mission in Antarctica


Transportation News, Volume 23
April 2002

Investigative and Remedial Methods for Breach in a Frozen Shaft


Proceedings of the International Symposium on Ground Freezing and Frost Action in Soils
Brussels, 2000
The Development of Shaft Construction Methods
Conference on 120 Years of Tunneling in New York City
ASCE 1994

Frozen Earth Cofferdam Design


Procedures of the Sixth International Symposium on Ground Freezing
Beijing, 1991

Ground Freezing to Provide Support for Tunneling Using Vertical Refrigeration Pipes


Proceedings, Rapid Excavation and Tunneling Conference
Seattle, Washington, 1991

Ground Freezing to Control Ground Water and Support Deep Storm Sewer Structural Excavations


Proceedings, Rapid Excavation and Tunneling Conferece
Los Angeles, 1989

New Design Method for Frozen Earth Structures with Reinforcement


Unpublished, Ph.D., Thesis, Michigan State University
East Lansing, Michigan 1990
Patents held:
Education:
| Degree | | University | Date |
| --- | --- | --- | --- |
| Doctor of Philosophy | Civil Engineering | Michigan State University | 1990 |
| Master of Science | Civil Engineering | Michigan State University | 1983 |
| Bachelor of Science | Civil Engineering | Michigan State University | 1980 |
Military Experience:
Lt. Col., Missouri Air National Guard
Civil Engineering Officer
Called to active duty and served in Operation Enduring Freedom, Afghanistan
Called to active duty, Operation Desert Shield
Professional Affiliations:
American Society of Civil Engineers
Committee Member, ASCE Committee on Frost Action Soils